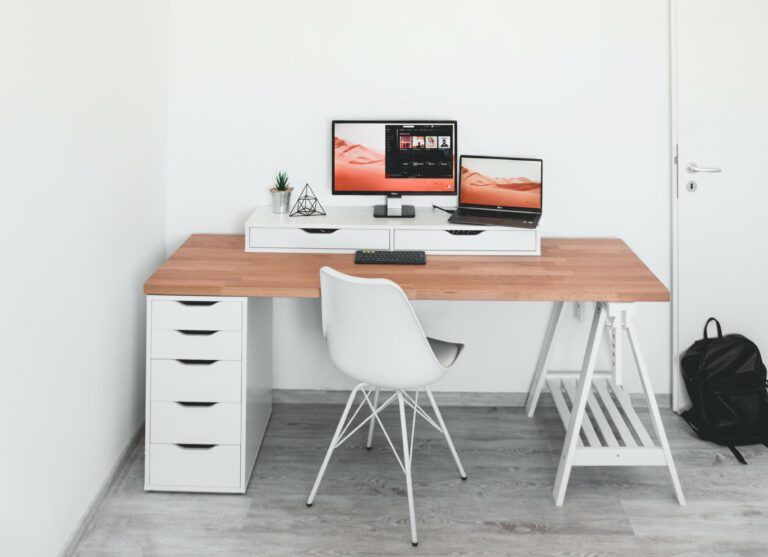 PostUpdated: January 11, 2022
Do you want to know how to earn money from home online? Do need some ideas on where to start to earn money from home online?
Let me start by saying that I have worked many jobs since I was 14 years old. At 41, I am not after job security.
I learned very early there is no such thing as job security. I want financial freedom. For the past 5 years, I have been researching and working methods to generate income.
Especially since it's very possible. More than likely, that I will not even be able to collect social security benefits. That I've paid taxes to for over 27 years. The shift in thinking is generational.
In my research, I have found that much has been made about how Millennials and Gen Z's are different. Or not. From their Baby Boomer elders, and what that means for business and society.
"Millennials and Gen Zers are used to conducting life through their cellphones. The concept of having access to lots of info 24/7 shapes their behavior and their expectations" says Denise Dahlhoff, senior researcher for consumer research at The Conference Board.
As a Gen Zer, the way I live and conduct my business reflects the above statement.
I learned from my Rich Dad Robert Kiyosaki (yes he is my adopted rich dad). That it doesn't take money to make money. It takes education.
I agree this is true depending on what you are doing to make money. Some income methods don't require money to make money but some do. You just have to find the one that is best for you.
He also says "it doesn't take a good formal education" I agree with this statement too. I have a Bachelor of Arts Degree in Entrepreneurship and Marketing from Ashford University.
To be honest, I could have kept the time and money I spent. And instead focused on learning how to make money online with Wealthy Affiliate University.
I would have already reached my goal of financial freedom. The 4 years it took me to obtain the degree I thought I needed to advance myself.
I could have invested my time focusing my efforts on turning my ideas into profits. No degree needed! I am grateful for what I learned but the debt wasn't worth it.
Wealthy and Successful People Who Dropped Out of College or Didn't Attend at All.
Many successful people have left school without receiving a college degree. People such as:
Thomas Edison, General Electric
Bill Gates, Microsoft
Jay Z and Beyonce Knowles-Carter, Roc Nation/Parkwood Entertainment
Mark Zuckerberg, Facebook
Berry Gordy  Jr., Motown Record Lable
Russell Simmons, Russell Simons Music Group/Phat Farm
Tyler Perry, Tyler Perry Studios
Lady Gaga, Singer/Songwriter/
Maya Angelou, Poet
Prince Harry, Duke of Sussex
Rihanna, Fenty/Entertainer
Drake, Entertainer/Entrepreneur
Whoopi Goldberg, Actress/Comedian
Magic Johnson, Magic Johnson Enterprises
My point is a college education is important for traditional professionals. But not for how these people found great wealth. They developed their own successful business. And that is what I am striving for.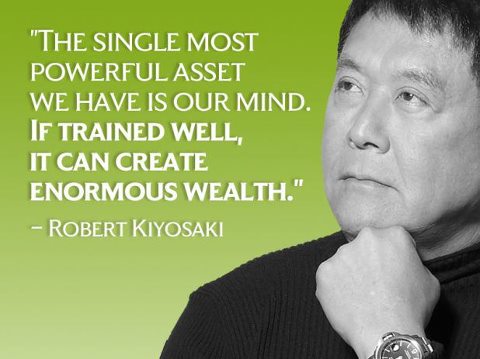 My rich dad taught me it takes:
A dream.

A willingness to learn.

A lot of determination.

The ability to use your God-given assets.
And to know which quadrant in the Cashflow Quadrant is the right one for you to generate your income.
What is the Cashflow Quadrant?
And How It Can Help You Earn Money From Home Online
The diagram below is the Cashflow Quadrant. The letters in each quadrant represent: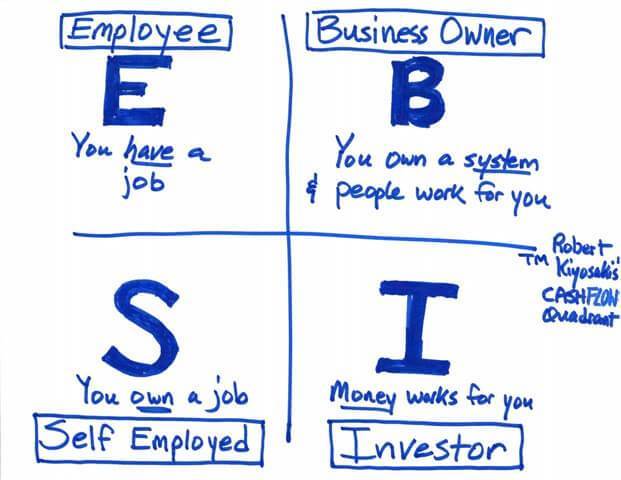 The Cashflow Quadrant represents the different methods. By which income or money 
is generated
.
For example, an employee earns money by holding a job and working for a person or a company.
Small Business or Self-employed people earn money working for themselves.
A business owner owns a business that generates money.
And investors earn money from their various investments.
In other words, money generates more money.
Different methods of income generation
require:
Different frames of mind.
A different personality.
Different technical skills.
And different educational paths.
Different people are attracted to different quadrants.
Most of us have the potential to generate income from all four quadrants. Which quadrant you or I choose to earn our primary income from. Is not so much dependent upon what we learned in school.
It's more about who we are at the core. Our values, strengths, weaknesses, and interests. These core differences attract us too or repel us from each quadrant.
Regardless of what type of work we perform, we can still work in all four quadrants. The important words here are "generate income from." It's not so much what we do, but more of how we generate income.
There are Only 3 Ways to Earn Money.
1. Trade time for money (job/business)
2. Invest money to make money (real estate/investments)
3. Multiply time to multiply money (

multiple

 streams of income)
You see, the true secret of the top 1% is that they multiplied their time by setting up 
multiple
 sources of income.
The truth is you can set up various sources of income too. Using the above Cashflow quadrants.
Whether you're earning money while you're sleeping. Trading time for money. Or setting up 
multiple
streams of income. It's never been easier than it is today on the Internet.
My personal goal is to earn 
multiple
streams of lifetime income. To get started I have begun learning new ways to earn income.
There are several ways to earn these extra income streams. These are not ordinary streams of income.
I am learning how to create the kind of residual income streams that flow into my life 24 hours a day even while I sleep.
I specifically learn how to create these special streams of income…
On a part-time or full-time basis
Working right from my own home

Using little or no money

Using simple, proven systems that 

really

 work
I officially retired from the employee lifestyle in 2016. I have been working in the S quadrant as self-employed.
In 2019, I registered my company as  Kingdom Establishments LLC. Now I work in the S quadrant but as a small business.
I don't know about you. But a lifestyle that gives me the freedom to do what I want, when I want, and with whomever I want. Is my hearts desire.
I have some ideas that are proven legit ways to make money from home. There are countless ways to make money on the internet! You have to find the right one for you.
It is important to note that you can be rich or poor in all four quadrants. Being in one quadrant or another does not necessarily guarantee financial success.
Not all quadrants are created equal. This why you must choose the right one for you!
With the different ways to earn money. I've learned I don't want to spend my life working for it.
Which is why I no longer wanted to work for anyone else. I want to have my money work for me, rather than spend my physical life working for money.
We all know that money supports life. So it is a big deal! Although life is much more important than money. Money is important for supporting life.
The other truth is we only have so many hours in a day. And we can only work so hard.
You could be comfortable at your job. But would like to increase your income.
Without trying to balance the many schedules created for you by management. You can still have a job and have a business at the same time.
Technology is continuing to advance. The business world is changing and you can take advantage of it. By taking control of the possibilities.
The fact that you are reading this blog post right now is because of the time and effort I took to write and share this article. 
It includes information that can be benefical to you if you are looking for opportuinties to earn some more money from home online, especially in the midst of COVID 19 2020 pandemic.  
By creating a blog, targeted to a niche audience you can make money as an affiliate marketer. Or you can create your own product or service and use your blog as a tool to get the message out. 
As a blogger because I am sharing the information that you are reading. I have partnered with other brands that provide products and services to help solve peoples problems. I get paid when someone signs up and or purchase from any of the affiliates I promote from this website.
Im not rich yet! My efforts have the potential to get me there if I do the work. I believe that faith without works is dead. And with affiliate marketing you are paid based of your performance. So if you do nothing, you get nothing. If you do the bare minum, you will get the bare minumum or nothing at all.
I decree I will have an exponential amount of wealth. I declare this along with my consistent efforts and unwavering faith!
Here are a few ways to earn money from home online that I currently use to earn money. This is not a get rich quick type of deal either. It truly takes consistent time and effort to get results.
Ways To Earn Money From Home Online
Remember when I said there were 3 ways to earn money? Well the ways I use to earn money is to trade time for money and I look for opportunities that will offer me more than one way to earn money. By setting me up for the long term to have multiple streams of income.
I own my own micro call center!
I am an Independent Business Owner. And I do business as Austin London Clay Enterprises LLC known as Kingdom Establishments LLC. (Referral ID 1830447)
I have changed the way I work. I trade my time for money using this method.
I deliver call center services from home using the Arise Platform.
Arise is one of the leading providers of virtual business services.
Their network of Independent Businesses provides world-class customer sales, support, and service. To many of the largest Fortune 500 companies.
When I'm not gigging…(yes I sing) This is how I make my consistent flow of income.
I have serviced multiple clients such as Intuit. Interval International, Disney, Dick's Sporting Goods, and Airbnb.
With this opportunity you can create multiple streams of income by servicing multiple clients, if you want to own your call center (like I do). You can get paid for referring other people  by hiring (W2) or offering opportunities as independent contractors (1099). There are also incentives given by the clients for doing excellent work which also increase your income.
Now you do not have to sign up under my business ALC Enterprises LLC. However, I do ask that you use my referral code 1830447 when you sign up. Here is a list of Independent Business Owners (IBO) that you can choose from.
I am currently looking to partner with other indivuals who are interested in making money with the arise platform, but do not have their own LLC, Corp or S-Corp to get started. 
As an indepentent contactor , I am willing to allow any one seriously interested in getting started with Arise. By giving the opportunity to sign under my business. And yes for a fee!
Remember you are free to sign up as an IBO (Independet Business Owner) or IC (Independent Contractor). And Yes you can start as an Independent Contractor and convert to a Independent Business Owner at anytime.
If you are interested in working from home and being your own boss you can get started here!
If you decide to sign up as your own IBO, please use my IBO ID (132964) as a referral.
At this time registrations are not accepted from the following states of CA, WI, OR, MD, MA, NY, CT.  Anyone in any of the states not listed here can sign up.
What if you could have the benefits of a traditional business career? But without someone else controlling your income, hours, partners and job security?
 I am an Independent Wellness Advocates in doTERRA. Why? Because I use and believe in this product, it has been a blessing to our health and wellness.
The doTERRA business model was founded in 2008.  doTERRA was built on the mission of sharing the highest quality essential oils with the world. 
After having seen for themselves the incredible benefits that can be had from using these precious resources. A group of health-care and business professionals set out to make this mission a reality. They formed a company and named it doTERRA, a Latin derivative meaning "Gift of the Earth."
An essential oil company changing the world one drop at a time.
Provide the purest, highest quality essential oils and products.
To empower you and your loved ones with health and wellness.
When you use a bottle of doTERRA essential oil, you're using an oil that is pure. There are no contaminants, fillers, or adulterations. The essential oil industry did not have standards to ensure purity, so doTERRA created one.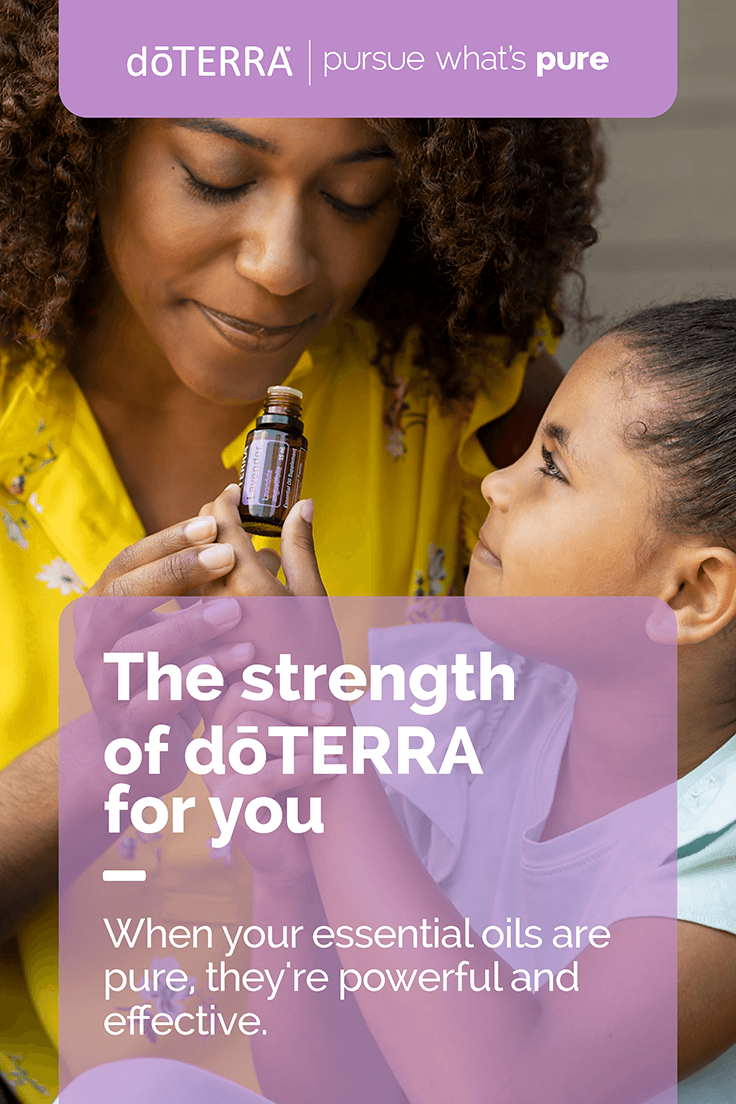 doTERRA is a relationship business. doTERRA utilizes a direct selling model which is a  Multi-Level-Marketing strategy (MLM).
This approach allows distributors to work with customers, which allows customers to learn about and experience essential oils from somebody they know and trust. This model also creates the opportunity for individuals and families to achieve their dreams of financial independence.
In a legitimate MLM, they are awarded through their own immediate retail profit from customers plus commission from the company, not downlines, through a multi-level marketing compensation plan, which is based upon the volume of products sold through their own sales efforts as well as that of their downline organization.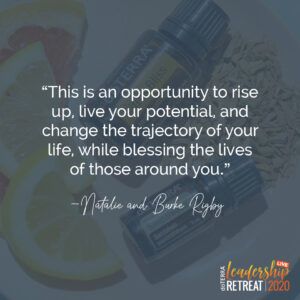 Compensation
The doTERRA business opportunity is robust and growing. While the vast majority of Wellness Advocates are focused on the use of essentials oils for the benefit of their family and friends, some want to develop a profitable business. 
They actively work to grow and achieve leadership ranks within doTERRA, and there's a significant opportunity to supplement your income in doing this. Of course, each Wellness Advocate's results will depend on the time and effort they put into building their own doTERRA business.  
There can be three different types of people who could end up in your network if you pursue doTERRA as a business opportunity. They are:
Users
These are people Interested mainly in being a Wellness Advocate and purchasing products for themselves and their household. They also want to learn more about the role essential oils can play in health and wellness.
Sharers
When they think of different products, they readily think of others that they would like to share with. They are also interested in earning enough in bonuses to pay for their monthly Loyalty Rewards order.
Builders
They are interested in building a doTERRA business to be able to replace other income. They actively seek to initiate and teach classes to introduce others to essential oils and to the business opportunity. Builders also seek to learn the business and teach others on their team.
Wellness Advocates, like myself.  Start out as Users. Then they become Sharers or Builders once they have more experiences with the essential oils.
Are you ready to begin your journey as a wellness advocate? Are you interested in only trying out the doTERRA product?
Are you ready to start a doTERRA business? Do you need more information?  
Join today!  For more information about shopping or joining the Loyalty Program click here.
Like I said before a quality education is the key to success. The first thing you need to do is get some quality training. That will teach you about making money on the internet. I recommend Wealthy Affiliate University (WA).
WA has everything you need to create and grow a successful business online. Wealthy Affiliate caters to all levels of experience.
It is a platform designed for people interested in building an income online of all levels.
Whether you are getting started, have some experience, or are already an ultra-successful marketer, Wealthy Affiliate is for you!
To learn more… I invite you to try out the program for free! You can try the program for free and upgrade for a fee to reap the full benefits of the program.
Try Wealthy Affiliate Free. No-Risk and No Credit Card Required!
The best part is you can do this with any passion, topic, hobby, education or expertise that you as an individual may know about! Or want to know more about.
These are some of the current methods that I am using. I hope this article inspires you to think about the way you work.
Think about the countless ways a person can generate income. And choose the one for you!
You can use my recommended methods above or research your own. Just make sure you do your research.
Especially working on the internet. Not all business opportunities are created equal.
Please leave your comments in the comment section below. I would love to hear your thoughts on earning income from home using the internet.